DON'T MISS
Legs are probably the most ignored part of every woman's body. Facial beauty often is given utmost importance over any other part of the...
NATURAL NEWS
Pregnancy is a beautiful phenomenon. Women have been giving birth since time immemorial and it is certain that from the same time they have...
Constipation is an ordinary gastrointestinal trouble that most of the people face during their lifetime. When a person faces difficulty and pain in defecating...
MOST POPULAR
Obesity has now become a fairly common issue, due to the sedentary lifestyle and improper dietary habits of the modern era. The fact that...
LATEST
Poison oak is a weed which can be found in United States, Alaska and the dessert regions of Nevada. This weed has an oily...
WELLNESS BELLS
Almond oil is basically extracted from almonds. The oil is classified into two different kinds: Bitter Almond Oil – This oil is mainly used in...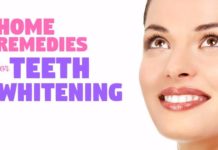 A smile is considered as one of the most attractive facial features of anybody. But unfortunately this feature may not be attractive of every...
Suffering from the menace of head lice can be an extremely annoying hair concern. As the irritation caused by lice makes one scratch the...
Before we move on with the remedies for yeast infection we must first understand what exactly is an yeast infection. Yeast infection is found on...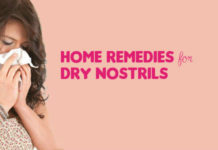 Dry nose is probably one of the most common concerns amongst people. Although this condition is not a very serious medical concern but can...
HOT TIPS
Not many of us must have come across the term abscessed tooth and yet most of us must have suffered from this common tooth...