DON'T MISS
Get rid of cockroaches in your home with these simple DIY remedies. They look unsightly! They smell even worse! And they become the most...
NATURAL NEWS
As against the popular view, achieving faster hair growth need not be a herculean task at all. Well, it is just the question of...
Stiffness of neck, which is a fairly common problem, causes a great deal of discomfort, as it impedes the movement of head. Here, along...
MOST POPULAR
Blackheads are one of the most common yet annoying skin conditions which appear as small dark colored bumps on the surface of the skin....
LATEST
If you notice reddish swelling on your skin for no specific cause, then the chances are you could have developed nettle rash. As the...
WELLNESS BELLS
Several people are unaware of the fact that many of the commonly-available ingredients immensely contribute to the health. They thus end up depending on...
Unsightly stretch marks are one of the most annoying problems faced by women and men alike. These ugly scars appear as narrow streaks which...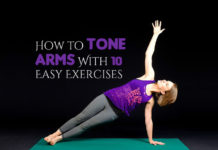 Tired of flabby and jiggly arms? wondering How to Tone your Arms ? Embarrassed to flaunt your arms in a sleeveless T-shirt? Then here are the few...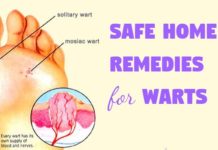 Warts are a kind of virus called as human papilomavirus. These warts are caused by hard protein formation on the skin's surface which appears...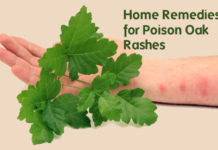 Poison oak is a weed which can be found in United States, Alaska and the dessert regions of Nevada. This weed has an oily...
HOT TIPS
Armpit rash is a condition that affects many people and, it can cause lot of discomfort. Persons of all age groups can become susceptible...