DON'T MISS
Blackhead is one of the most common skin disorders that appears as small bumps on the surface of the skin. These blackheads are a...
NATURAL NEWS
Dark underarms can be an embarrassing issue for many men and women. Though darkening of underarms is not a disease but this concern can...
Contrary to the scenario of past, hair loss has now become a fairly common issue for people of all age groups. It is no...
MOST POPULAR
Snoring is an issue that is not as mild as what it has been thought to be. In quite a few cases, it also...
LATEST
Several people are unaware of the fact that many of the commonly-available ingredients immensely contribute to the health. They thus end up depending on...
WELLNESS BELLS
Getting back to the original shape of your body post pregnancy is not as difficult as you might think it to be. Majority of...
Tired of being called a shorty all your life? Frustrated on being looked down upon by friends, family members and colleagues on more than...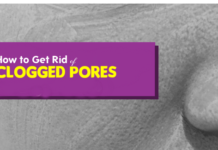 Our skin produces sebum through pores which is a natural oil secretion for preventing the skin from drying out. The size of the pores...
Lower body is a trouble area for most women as hips and thighs are the areas which are predominantly known to store excess fats....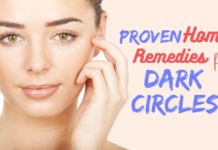 Suffering from dark circles under your eyes that simply won't go away no matter what you do? You have come to the right place. Given...
HOT TIPS
Have you ever had that feeling no matter what you apply on your skin it just doesn't have that natural glow and life? Trying to...