DON'T MISS
Back pain is one of the most common complaints by almost every individual at least once in their life time. To tackle the back pain...
NATURAL NEWS
It is a known fact that coconut oil finds its use in many home remedies and beauty products. Coconut oil has loads of vitamin...
When it is the question of how to get rid of facial hair, many people have a misconception. They erroneously think that opting for...
MOST POPULAR
An itchy and tickly throat can cause lot of discomfort to you. Here, many people mistakenly think that, going with the mainstream medicine is...
LATEST
If you are a person who is always on lookout for natural ways to promote good health, then this article is for you. Here,...
WELLNESS BELLS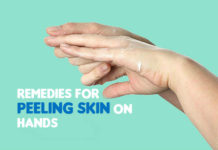 You obviously tend to get worried when you notice peeling skin on hands. How to treat the condition? Should I rush to the dermatologist?...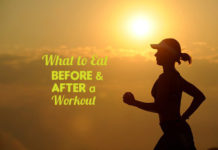 Anybody who is a health freak or is into hardcore workout regime is well aware about the fact and significance of what to eat...
Blackhead is one of the most common skin disorders that appears as small bumps on the surface of the skin. These blackheads are a...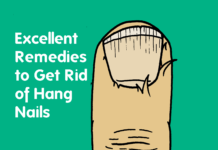 Ever suffered from a hang nail before? If you have, then you will definitely believe us when we say that it's the smaller things...
Flu and cold are two of the most common health concerns that every one of us have experienced at some point. These two health...
HOT TIPS
It is a general practice that when it comes to nutrition we put in a lot of emphasis on vegetables, fruits, meats and dairy...